Where holidays and nature go hand in hand!
Darrynane Cottages, two detached Cornish dog friendly self-catering cottages. The cottages can sleep from 2 – 4 guests in a one bedroom or a two bedroom holiday home on Bodmin Moor. These rural dog friendly cottages nestling in the beautiful Coombe valley are surrounded by several acres of wooded countryside in the heart of Poldark country.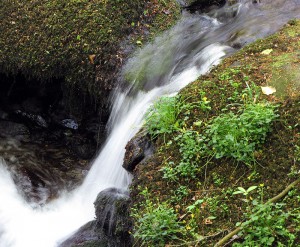 This Cornish holiday accommodation sits within woodlands of oak, beech and mountain ash trees. There are two large ponds that attract ducks, herons and small mammals. They are surrounded by gunnera, iris and many other wild flowers.
Spring is a beautiful time at Darrynane as the Rhodedendron and Azaleas  flower all over the garden.
Cascading waterfalls splashing into lilied pools, and the Tor river gently meandering through on its way down to the River Camel all blends to create one of the finest private natural locations in Cornwall, especially if you are looking to escape the hustle and bustle of beach and coastal holiday cottages.
Whether a summer holiday or a winter short break, Darrynane offers a relaxed country atmosphere all year round.