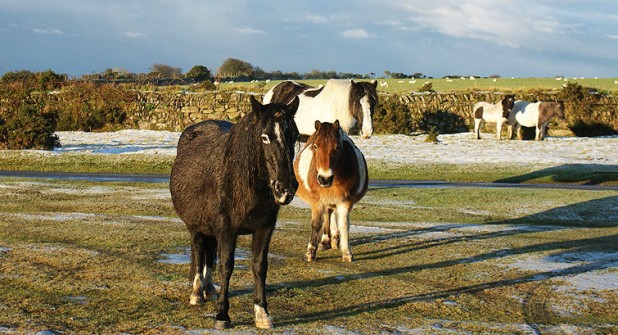 Short Break Cottage Holidays in North Cornwall
From the time the Autumn leaves colour and fall, and until the Spring daffodils appear in the cottage gardens Darrynane Holiday Cottages offer short breaks.
If you want to get away from it all to recharge your batteries before Christmas or after, our cottage rentals can offer the perfect escape.
Only 10/15 minutes drive from the A30 and 30 minutes from Launceston, Darrynane Holiday cottages are in a great rural countryside location surrounded by trees, woods, waterfalls and the river a fabulous place to chill away from the hustle and bustle of city life.
Perhaps you'd like to enjoy a long, quiet walk on the moor or find a deserted beach all to yourself or just fill the wood burner with logs and snuggle down with a good book by the glowing embers.
Whatever your wish Darrynane can offer a relaxing cosy place to lay low and rest for a few days.
Short break prices, for a minimum of 2 nights, range from £60 per night in The Lodge for 2 people, up to £90 per night in Riverside cottage for 6 people. We charge £7 per pet per short break.
"Longer" short break prices will never exceed the weekly tariff.
Outside this period we reserve the right to offer short breaks subject to availability.